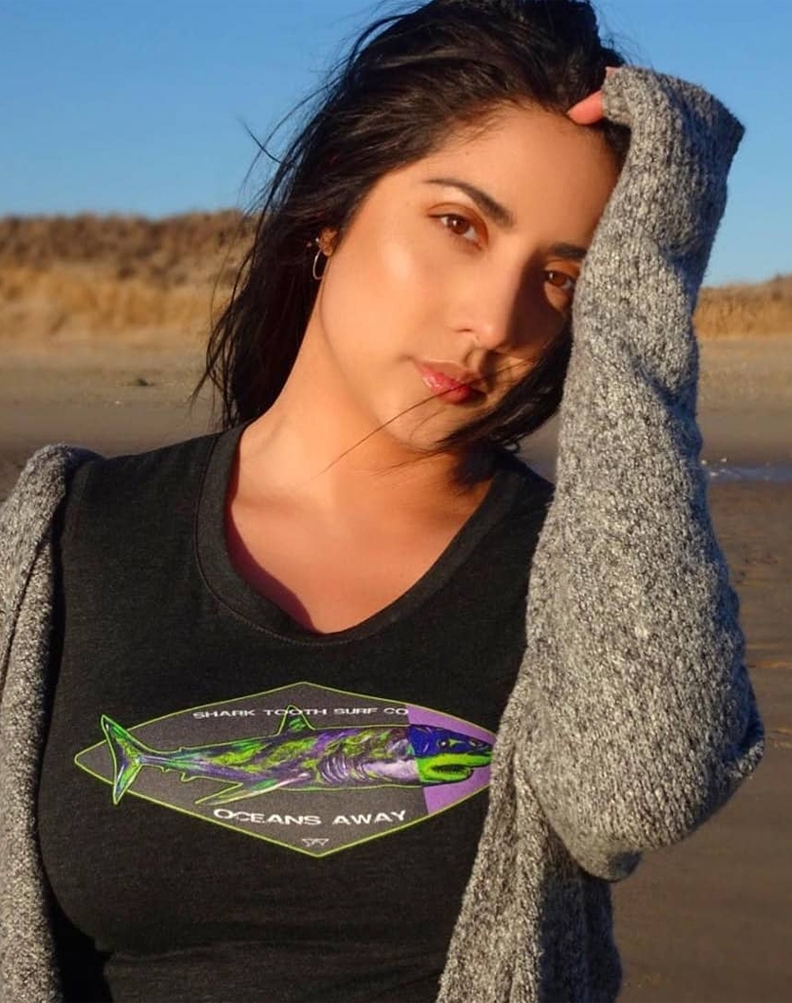 Bianca is an amazing, self-taught artist that has been drawing since the age to two. She draws and paints a variety of subjects but has become well known on social media (which is how we found her) for her paintings of sharks.
You can find her work on her website at biancadepaoli.com, and follow her on Instagram at @biancadepaoli.
Below you can order your own Shark Tooth apparel designed in collaboration with Bianca.